Learn more about SGTech, the organiser of the Digital Trust Forum.
SGTech is the leading trade association for Singapore's tech industry. Representing over 1,000 member companies ranging from top multinational corporations, large local enterprises, vibrant small and medium-sized enterprises, and innovative startups, it is the largest community in Singapore where companies converge to advocate for change and drive what enables tech innovation and accelerates tech adoption to spur greater sustainability in the sector.
SGTech's mission is to catalyse a thriving ecosystem that powers Singapore as a global tech powerhouse.
To learn more, visit https://www.sgtech.org.sg/
Join us now as an Associate Member!
Enjoy FREE membership for 2nd and 3rd year (savings of $1,000 in renewal fees)
1 + 1 complimentary memberships to SGTech Chapters of your choice (savings up to $1,500)
For Existing Members:
Free membership to 1 SGTech Chapter when you refer a new Associate Member
*Promotion ends Dec 22. Terms and Conditions apply. Entrance fee applicable.
Benefits of joining SGTech
By plugging into the largest business community leaders, your company gets:
A SEAT
At the table as a committed enabler for advocacy
A GATEWAY
To communicating your thought leadership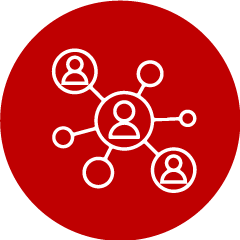 A COMMUNITY
At the forefront of driving tech adoption
A SPRINGBOARD
To develop your business in Singapore and abroad